How I work

My aim is to help you achieve a sense of well-being, to be a more relaxed, calmer and happier you.
During an initial consultation, we will discuss the issues challenging you at that time. Then, I will make a treatment plan to suit your specific needs, the treatment plan may include one or more therapies as I find that combined therapies have a synergistic effect facilitating the healing process..
In most cases, I will recommend a course of treatments; initially, these will be weekly, then, when possible the distance between treatments will increase . This is with the view of helping you on your journey to well-being. Most, people choose to continue with maintenance treatments on a regular basis, every three or four weeks, to help them maintain their sense of well-being.
As part of aftercare, I often ask you to do some self-care in between treatments; as it is important that you are empowered to look after your own well-being in between sessions.
The treatment
The treatment starts with an initial consultation, where the presenting condition will be discussed. Your expectations from the treatment will also be discussed as well as the best therapy for you.

As part of my training and consequent CPD I have acquired a variety of skills within reflexology and also in other therapies. I find that combining the therapies, such as Indian Head Massage with Reflexology, allows me to work directly on problem areas and their reflexes. For example for the shoulders, Indian Head Massage allows to work on the shoulders followed by using reflexology to work the shoulder reflexes on the hand or feet. This allows the stimulation of the shoulders and its reflexes, as well as the related reflexes such as neck and back, helping you relax and re-balance and allowing the body to start the healing process.

Some of the most popular combination treatments include:

Zone facelift with facial reflexology
Total Reflexology, combining Facial Reflexology with classical Reflexology
Reflexology and Indian Head Massage with some Facial Reflexology techniques
Reflexology and Reiki
Reiki and Indian Head Massage with some Facial Reflexology techniques
Reflexology and footcare (pedicure)

Allow an hour per treatment, shorter or longer treatments also available. A course of treatments may be recommended over a period of time.

Treatment prices:

60 min Zone facelift £60
60 min Facial Reflexology £45
30 min Facial Reflexology £30
30 min Mini Facial £30
60 min Holistic Facial and Facial reflexology £45

60 min Reflexology ( £40
(Relexology Lymphatic drainage, Nerve Reflexology, Vertical Reflexology)
(Maternity, Aiding conception, Menopause)
40 min Indian Head Massage £30
60 min Indian Head Massage
& Facial Reflexology £40
60 min Ear Candle and Face Reflexology £45

60 min Ear Candle & Indian Head Massage £45

90 min Reflexology (Classical (hand/feet, Facial ) £65
90 min Reflexology & Indian Head Massage £60
90 min Reflexology & Reiki £60
90 min Indian Head Massage and Reiki £60

90 min Reflexology (feet) & foot mask £50


Please get in touch for more treatment combinations and prices

Do contact me on 07790649797 for a no obligation, free 15 minute consultation.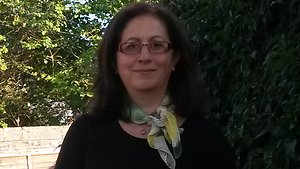 About me
I was introduced to holistic complementary therapies in 2004 when expecting my second child. Reflexology supported me through the later stages of pregnancy. I loved the treatments, and their benefits. This positive experience set me to learn more about holistic therapies and train as a complementary therapist.

In 2011, I followed my heart, and continued my holistic complementary training, and added Reflexology to my Reiki Master qualification. Since then, I have qualified in Indian Head Massage and Thermal Auricular Therapy-Ear Candle(Ear Candle), Footcare, Aromatherapy and Healthy Eating for the Complementary therapist.

My continued professional development includes: Facial Reflexology, Reflexology aiding conception (Fertility Reflexologist) ART, and Vertical reflexology (VRT). More recently, Cancer Care and Introduction to Menopause, Meridians and Hand Reflexology.

I am very enthusiastic and committed to my own professional development. I love learning and using skills in my tool box.
Each course, helps me to make your treatments and treatment plan even better to suit your needs and to support you on your journey to well-being.

My Qualifications and experience in Holistic Complementary Therapies
Reiki Master Usui and Karuna Reiki II

Level 3 Reflexology VTCT Certificate
Level 3 Indian Head Massage VTCT Certificate

Both courses covered all aspects of the treatments including the history, the theory, practical case study treatments, health & safety practices and anatomy & physiology theory. The courses have enabled me to complete professional treatments to a very high standard and tailored to the individual post a confidential consultation.

Level 2 (VTCT) Thermal Auricular Therapy- Ear Candle and Footcare-Pedicure
Level 3 (VTCT) Healthy Eating for the Complementary Therapist

CPD

Zone Face Lift - Ziggie Bergman, London School of Reflexologist
Facial Reflexology- Ziggie Bergman, London School of Reflexologist
Reflexology to aid Conception,(sub-Fertility Reflexologist)- Jackie James, Calming Influences
Aromaflex, Aromatherapy for Reflexologist, Jackie James, Calming Influences
Reflexology using Thai Sticks, Jackie James, Calming Influences

Vertical Reflexology, Mobility and Endocrine Balance with Lynn Booth who has been developing VRT over a period of 20 years. In 2011, VRT received an award from the Institute of Complementary and Natural Medicine (ICNM) for its 'Outstanding Contribution to Complementary Medicine' in 2011

Cancer Care Workshop for Therapists ( Reflexologists and Reiki practitioners), by Butterfly Touch Therapies - Marie Duggan
RLD-Reflexology Lymph Drainage-Sally Kay
Nerve Reflexology Diploma- Nico Pauly and Carol Samuel

Ear Reflexology with Alison Walker

Seminar Advanced Reflexology Techniques with Tony Porter, Honorary Fellow of the Association of Reflexologists, an Honorary member of the International Institute of Reflexology. In 2005, he was presented with the Eunice Ingham award for his services to reflexology.

AOR Webinar Introduction to Menopause, Meridians & Hand Reflexology with Geraldine Giles
AOR Webinar Introduction to Nerve Reflexology with Nico Pauly

My Academic qualifications
I completed my University studies in 1991; Licenciated in Applied Chemistry- Organic Chemistry (equivalent to BSc (Hons)), at the new University of Lisbon, Portugal. After that, I spend a few years doing Chemical Research, I loved making something new . Then, I taught in a secondary school for 11 years, the most rewarding was to see a student using the knowledge acquired in lessons.


Do get in touch for a, no obligation, 15 minutes free telephonic consultation, if you would like to know if Reflexology Thornbury, (Facial Reflexology, VRTt and Fertility Reflexologist Bristol), Reiki North Bristol, Indian Head Massage, Aromatherapy, Ear Candle and Foot Care could support your everyday life challenges.
I look forward to hearing from you by telephone 07790649597or email (see button on sidebar).